COMPANY
Jiangsu Yada Technology Group Co., Ltd.
---
Jiangsu Yada Technology Group Co., Ltd. is located in headbridge town of Dongjiao, Yangzhou City, is a famous historical and cultural city in China. It is a leading manufacturer of disposable medical devices in China and the distribution center. It is the leading enterprise in the town of Touqiao, which enjoys the reputation of "China's medical device capital". It is also a national high-tech enterprise integrating science, industry, business and trade. The company has a net asset of 600 million yuan, covers an area of ​​120,000 square meters, and has more than 500 engineering and technical personnel. The group has branches and subsidiaries in Yangzhou and other places in Shanghai, and has Xinya Pharmaceutical, Yada Equipment, Huadong Medical Equipment, Huada Pharmaceutical Packaging Materials, Yada Metallurgy, Yada Electrical Hardware, and Yangzhou Hujun in the surrounding areas. Eight branches and other factories have initially formed a multi-industry production pattern of disposable medical devices, pharmaceutical products, powder metallurgy, daily-use hardware, health care products and chemical dye products, and acquired 40,000 square meters of land in the private industrial park of Touqiao. To build an East China Medical Device Trading Center that integrates exhibition, sales, business, accommodation, catering and leisure, and continuously develop the economy of the cultural hall. At the Touqiao Civic Square, a new cultural and technological building of 9,000 square meters will be built. At the same time, the land will be acquired in Yangzhou Industrial Park for 20,000 square meters, with an investment of nearly 100 million yuan. The company will build a new "Xinya Pharmaceutical" company and its products will be exported to Southeast Asia, Europe and the United States. Praised and favored by users at home and abroad!
Yada Group has a sound quality assurance system and has passed ISO9001, ISO13485 and CE international quality system certification very early. "Achieving industry and returning to society" is the group's tenet: "Integrity and innovation" is the spirit of the group. Since its hard work in 1977, the company has now entered the stage of capital expansion. Diversified management, multi-level cooperation and large-scale development are the strategic thinking of Yada Group.

Address: No. 88, Yada Road, Touqiao Town, Guangling District, Yangzhou City, Jiangsu Province
Contact information:+86-13813189023
Tel:+86 514 87485666
E-mail: yadahealthcare@126.com

Pragmatic refinement, loyal dedication, innovative development
---
Integrity, gratitude, respect, cooperation, innovation
---
Address: 88 Yada Road, Touqiao Town, Guangling District, Yangzhou City, Jiangsu Province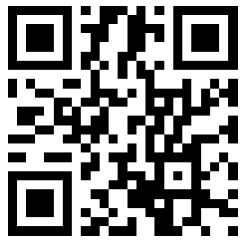 Mobile station
---
Copyright © 2023 Jiangsu Yada Technology Group Co., Ltd.